Paul Silfverstrale on Tai Chi Centre Line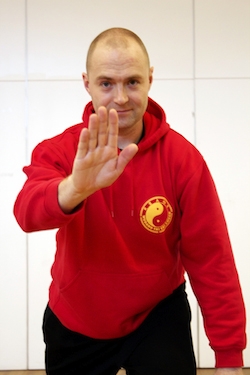 An integral principle of tai chi is to move from the centre. Often beginners, when learning, tend to pay attention to what is happening with the arms and upper body which causes them to move from these areas rather than from the central line. One should try to consider that everything comes from the centre and moves only when it moves.
In this video Paul Silfverstrale from Sweden illustrates the practicality of moving from the centre
Paul Silfverstrale is based in Sweden where he runs his acupucture practice and his Practical Tai Chi Chuan school. He is a well known instructor on the European circuit having taught at a number of major international events. Paul also serves on the Executive Committee of the Taijiquan & Qigong Federation for Europe.
Video "Tai Chi Centre Line"
Author: Ronnie Robinson
Images: Ronnie Robinson