Taiji Forum – Forum for Taijiquan, Qigong & other Chinese Arts

Taiji Forum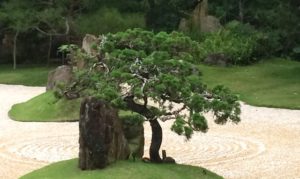 exists to showcase the many ways in which Taijiquan (Tai Chi Chuan), Qigong (Chi Kung/Chi Gung) and other Chinese Internal Arts are taught and practiced in Europe, the USA and beyond. Taijiquan and Qigong is enjoyed by millions worldwide. Whether you are a beginner, intermediate or advanced practitioner we include material that will help you to find out more about the art, find a qualified teacher, and get the best from your training. Over the course of these pages we've included in-depth articles on various aspects of tai chi, short, informative advisory video clips, video interviews on partner work along with brief qigong exercises to enjoy at home.
With over 20 years of travelling to major tai chi and qigong meetings across Europe the producers of Taiji Forum have developed a close connection to key taijiquan and qigong practitioners of all styles and approaches to these multi-faceted arts. With the assistance of experts in their fields we are able to provide high-quality material.
We do, however, remain open to receiving contributions from practitioners of all levels, whether it be technical articles, video films or reviews of events and good related to the practice of Taijiquan, Qigong, or other Chinese Internal Arts.
We also offer the facility for teachers to list their classes, workshops and seminars to enable our users to further their training.
One of the increasingly popular part of our site is the Media section where you can view videos where practitioners and teachers talk about their take on particular aspects while helping to clarify common errors in practice.
Taiji Forum is a non-profit project, realised by a small core team and fuelled by contributions of practitioners from all over the world. Being practitioners ourselves, we are fascinated by the rich heritage of the Chinese internal arts – and we want to share our passion with you! Continue reading "about us" →
Follow us on Facebook, Twitter, Instagram or subscribe our Newsletter!
Ways to learn Qigong and Taijiquan
Part 1: Weekly courses
Part 2: DVDs, videos and online-programmes
Part 3: Workshops – Weekend courses
Part 4: Workshops – Exchange meetings
Tai Chi at home? Is it possible to learn Tai Chi online and train at home? It may not be the first choice for all of us, but sometimes – and for some people – it may be the only way. So, why not at least give it a try?
Join us on our journey to create a free Tai Chi online course! We will start with a simple, space-saving form of 8 movements. Later, videos addressing different aspects will enable you to work on your movements and go into deeper layers.
Easy to follow Qigong exercises for the complete beginner:
Welcome to the 'Basic Qigong for beginners' series. This online series contains easy to follow videos of Qigong movements and exercises, accompanied by straightforward instructions. These movements are suitable for all ages and abilities to learn at home. Continue reading and see the video and instructions
7 free Qigong basic exercises with free videos and instructions published already: FINGER STRETCHING EXERCISES, WRIST ROLLS, SHOULDER ROLLS, SHOULDER & HIP LOOSENING, TWO HANDS PUSHING SKY, WARMUP WAIST CIRCLES, OPENING / CLOSING a QIGONG ROUTINE, OPENING / CLOSING a QIGONG ROUTINE 2 and much more to come!
Taijiquan (Tai Chi Chuan)
What is Tai Chi? Tai Chi Chuan is a Chinese exercise system originally developed as a highly effective martial art it is now practised by people of all ages for a wide range of reasons.
10 reasons to start Tai Chi Modern society with its increased pace and consumerism makes multiple demands on every individual: Do well in your career while caring for your near and dear, but do not forget your self-development goals! Trivial questions as well as life choices fill our heads: How can I cope with the pressure of deadlines? What is best to do next? Am I happy with my life? – Possible life projects and commitments seem to linger at every corner. Living in the digital age, our brain is overflowing with impressions and ideas, positive as well as negative…
Your Tai Chi clothing should be comfortable and your shoes should be supportive, but light. Your Tai Chi clothes should allow all kinds of arm and leg movements. Wide – not too wide – and stretchy is to be preferred over tight and stiff.
Tai Chi – Learning and Practising Tai Chi Chuan is a Half-open Door art. It has ceased to be an imperial, or aristocratic, or clan treasure hidden from outsiders, so it is no longer a Closed Door art. However, particularly for westerners, the door into Tai Chi Chuan is not wide open. Without the grounding in ideas, learnt "at your mother's knee", that a Chinese child soaks up, we can look at the players and still miss details.
How long and how often should I practise Taijiquan or Qigong? Not unlike Japanese culture, the Chinese ideal for physical exercises is hard work. The Chinese word for that is "gong" (功). It is used in "Qigong" – working with the Qi, i.e. cultivating life energy – as well as in "gongfu" – referring to skills which are developed in a long work process. Gongfu applies to both martial skills and skills of a craftsman or an artist, in fact to all activities which need much effort to be mastered.
How to find a good Qigong or Tai Chi teacher? – A small guide The title of a "teacher" or even a "master" or a "grandmaster" is not protected. Anyone can call him/herself "Qigong Master" or "Tai Chi Master" and open a school. So how to sift out the good ones?
Prepare your Tai Chi / Qigong trial lesson Tips – Prepare your trial lesson- A good preparation is half of the pie! For your way to the Tai Chi / Qigong trial lesson, we have assembled a few hints and some questions for you to chew on.
Taijiquan Training Some illnesses or diseases may not respond to the more superficial exercises of a wellness-style qigong or Taijiquan. Examples are old injuries which developed into a body changing posture due to the patient's try to avoid pain or shortened sinews after surgery or immobilisation of parts of the body after a bone fracture. But also sitting occupations in the workplace or computer work can evoke back pain, neck pain, let alone the so-called "mouse hand" or "tennis elbow". – You "train" to assume these kinds of wrong seated "work postures"…
Interviews with the Masters View a series of interviews with Masters from various tai chi styles.
Tai Chi Styles An introduction to the differing styles and approaches to Tai Chi Chuan.
Taijiquan Classics Here you can find a translation of the Taijiquan Classics. Dr. Tao Ping Siang translated the Taijiquan Classics into English for his Western students. The first book, including the Chinese original texts, was published in Taiwan 1966. I had the great honour to publish that book for my second teacher in German. The book "Unter der Oberfläche der Klassiker des Tai Ji Quan" was published in 2000 and is now out of print/sold out…
Interview with James Lau K King Master James Lau K King (刘恭庆) from Miri, Malaysia was so kind to give a in depth interview on his personal and Tai Chi life. He talks about his childhood how he met his teacher GM Huang Sheng Shyan in 1977…
Faye Yip Interview Faye Yip is a Qigong and Taijiquan teacher based in the UK. Together with her husband, Tary Yip, she initiated the British Health Qigong Association (BHQA), promoting Health Qigong and Taijiquan in the UK. The BHQA is affiliated with the International Health Qigong Association, whose origin lies in the People's Republic of China, the Chinese Health Qigong Association being their biggest branch. With high-ranking contacts to the official Taijiquan community and family ties back in China on the one hand, and her own family and teaching life in the UK on the other hand, Faye walks between the worlds…
The little book of Tai Ji Quan This article is an excerpt from 'The Little Book of Tai Ji Quan' by Dr Ben Morris. The pursuits and achievements of the past masters, and of their written work; what use is all of this? It was not written to describe some esoteric babble, nor was it designed to confuse and torment those practitioners who were to come with impossible goals and aspirations…
Feeling the Tai Chi Form It is quite a difficult task to convey in words or images feelings and subtle movement. This must by its nature, be a very personal account of how one feels when moving through the various postures of a tai chi form. My teacher said to me" Tai Chi Chuan is not a technical exercise". "You must feel your form and be aware of each of the movements as you pass through them". Over the years this has meant a great deal to me.

Tai Chi Spirit Some time ago, a student asked me "when do you get good at this?" This was someone with quite a bit of experience. My answer was, "Practising is more important than being good at it".
Taiji Leads to the Esoteric Both Taiji and esoteric study have a deep effect on our actions, our character and our other pursuits in life. Taiji practice disciplines the body for mental control and presents opportunities to experience kinesthetically a "Pure Presence." Taiji's slow, precise movements are perhaps more conducive to meditation for a westerner than sitting meditation, and the practice of Taiji may indirectly lead people to esoteric study who are otherwise more oriented towards the physical than the mental disciplines…
The Eight Gates of Tai Chi Chuan In the work of tai chi chuan there are certain key aspects or qualities that should be trained to allow a fuller understanding of how the art works both as a health exercises and, more essentially, as an effective martial art.
Five Faces of Tai Chi When people only know of or focus on one aspect of a system, they commonly mistakenly think they are able to discern all there is to it. Tai chi chuan and the related art of ba gua chang are many things under one roof. Traditionally both have five faces, some of which are more popular, well-known and more widely available than others. Each layer or face takes you closer toward the internal martial art's deeper possibilities and full potential.
Tai Chi – What's to Like? In these pages various teachers from around Europe give us a few lines on why they like tai chi.
Chinese Martial Arts Terminology Taijiquan, T'ai Chi Ch'uan, Taiji Quan or Grand Ultimate Boxing? Learn more about on differing conventions on how words are written and spelt.
Tai Chi T-Shirts designs from around Europe. There are many ways in which we can present our schools or approaches to the art but the ubiquitous T-Shirt is by far the most popular. We'd like to share design concepts and welcome your contribution to this area – why not send us an image of your T-Shirt.
Oh, Why Is It So Difficult? On the Difficulty of Lasting Change in the Practice of Taiji: Serious progress in the practice of taiji often requires far-reaching changes that can involve various levels of training. Christine Schneider investigates the question of why such changes are so hard to achieve and explains, on the basis of the teachings of Patrick Kelly, that a deeper level of consciousness is required for essential changes.
How wrong can you be? 10 Common Errors in Tai Chi!
Professor Cheng Man Ching Series
Cheng Man Ching was also named the "Master of Five Excellences". He was one of the first who taught Taijiquan in the West and his Taijiquan style is spread all over the world. Here you will find many articles about his teaching and how it is taught by his his students.
Cheng Man Ching's way of teaching (4): On being a master Cheng Man Ching's teaching was marked by underlining sameness and diversity at the expense of hierarchy and difference. This approach formed the basis of his unique way of bridging the cultural gap between East and West.
Cheng Man Ching's way of teaching (3): On meditation Our idea of meditation is mainly influenced by two aspects, the visual and the practical aspect. The mind's uniform picture of a meditating person is someone sitting still in a peaceful environment, in a monastery or on a mountain.
Cheng Man Ching's way of teaching (2): The Dantian The discussion about the nature of the Dantian is old and it remains unresolved until today: Is the Dantian a bodily, material reality or an ideal concept of Traditional Chinese Medicine to explain certain psychosomatic correlations? The debate cannot simply be described as a conflict between East and West or between Tradition and Modernity.
Cheng Man Ching's way of teaching (1): "I am not a guru." Cheng Man Ching, student of Yang Chengfu, came to New York in the 60s, at first teaching Taijiquan in the Chinese community, later also teaching Westerners. Being a university professor from a family of scholars and deeply rooted in traditional Chinese culture, he was confronted with flower children searching for a guru.
Cheng Man Ching on the dao of Taijiquan – a poem Cheng Man Ching is portrayed by his students as an example of total dedication and commitment to the Chinese Arts, especially concerning Taijiquan.
Self-massage as taught by Prof. Cheng Man Ching Cheng Man Ching was known as a master of the five excellences. As a teacher, he taught calligraphy and Traditional Chinese Medicine as well as Taijiquan, Push Hands and sword fencing. Advocating Taijiquan as a method of self-cultivation and health-preservation, he also used to teach his Taijiquan students aspects of other Chinese arts.
Cheng Man Ching Yang style Professor Cheng Man Ching (1900 – 1975) learned Tai Chi Chuan in the tradition of the classical Yang style from Yang Chengfu in Shanghai. There he was close friends with Ma Yueliang, the representative figure of the new Wu style. After the death of his teacher Yang Chengfu in 1935, and with the permission of Chen Weiming, a student of Yang Chengfu, and his father Yang Jianhou, Cheng Man Ching developed the so-called "short form", in which 37 positions are counted, from the the well-known long form with 85 or 108 positions, depending on how they are counted.
Ken van Sickle on Cheng Man Ching In this 5-part interview series, Ken van Sickle, photographer, Tai Chi Master and student of Cheng Man Ching in New York, talks about studying with Cheng Man Ching and his desire to capture Cheng Man Ching's spirit of learning and developing in the movie "The Professor – Tai Chi's Journey West". Further points are the sense and non-sense of lineages, the crucial question of "what to get from a master?", Tai Chi goals and finally the meaning of Tai Chi weapon training, especially concerning the sword as instrument of the Dao…
My Father by Katy Cheng My father was born in the last century, well imbued with the traditional Chinese culture. But he was not weighed down by the old. He was open-minded, a tireless teacher, creating new ideas with full enthusiasm and keeping doggedly his principles in those fashion-filled times. After inheriting the past, he was a forerunner for the present, without being contaminated by the new heresies.
A Grandfather's Heritage – Professor Cheng: Professor Cheng's essays and commentaries on the Chinese classics give us rare insight into the mind of a …
Interview with direct Cheng Man Ching students William CC Chen, Benjamin Lo, Hsu Yee Chung and Hung Ping Chu answered question on Cheng Man Ching Tai Chi.
The Professor: Tai Chi's Journey West – A Review The documentary The Professor: Tai Chi's Journey West by Barry Strugatz/Ken van Sickle can be warmly recommended. Both Barry Strugatz and Ken van Sickle are themselves practitioners of Taijiquan, the latter being a master Student of Cheng Man Ching himself – their documentary view is thus one from the inside…
The title of "Master" in the Tai Chi lineage Back in (historic) China, the terms used to formally address one's Taijiquan teacher in the proper way depended on the actual student-teacher relationship. While the Chinese terms differ widely, in English language the use of "Master" became widely accepted. Being formally addressed as a Master by one's student has been and still is a question of courtesy and respect for many practitioners and teachers, although some schools in the European Cheng Man Ching tradition have dispensed completely with these formal honorary titles…
Cheng Man Ching's students on mastery Cheng Man Ching's direct students – the "second generation" if one sees Cheng Man Ching's influence as determining a new approach – seem to follow this new tradition while continuing to adapt further to modernity…
Grandmasters, Big Sisters and Elder Brothers As Taijiquan in the Cheng Man Ching tradition has gone beyond the traditional system of Baishi and formal acceptance into the "family" or the monastic community as a Tudi or disciple back in the 1960s, the honorable naming of elder teachers and students follows a mixed system. One logical line goes from Master to Grandmaster to Greatgrandmaster. These titles capture the direct (and historical) connection between the student, the teacher and the teacher's teacher. They thereby depict an aspect of teaching which in traditional lines is referred to as "line of transmission" or…
Qigong (Chi Kung)
What is Qigong? The Chinese way of cultivating life energy – is not one distinct set of exercises. Literally thousands of different sets (sequences of exercises) exist today. Their aim is to further individual well-being through meditation in movement: improving the coordination of body, mind and spirit while generating a gentle flow of chi (life energy) by means of fluent movements and conscious breathing is central to all Qigong exercises.
Qigong overview It is estimated that there are around 10,000 various methods of Qigong (Chi Kung). There are Qigong forms named for nature – heaven, earth, The Five Elements (fire, earth, wind, water, wood).
Qigong Exercises Within our selection of Qigong exercises key practitioners guide you through simple, yet highly effective Qigong routines, which will help to increase your energy levels, improve your focus and concentration whilst relaxing both your body and mind. From basic loosening up exercises and quiet, meditative sets through to gently relaxing routines like Taiji Qigong (Shibashi) we offer a number of ways for you to improve your health and vitality.
5 Animal Qigong Wu Qin Xi (五禽戏) – The Five Animal Frolics can be regarded as the earliest form of Medical Qigong in Chinese history, dating back to Eastern Han Dynasty. Instructions, Images and free pdf download!
5 Elements Qigong – Videos and instructions: Individual instructions for each of the five exercises can be found below, accompanied by separate videos.
5 Elements Qigong Theory The 5 elements (or 5 changes) are rooted in Daoist philosophy and aim to explain natural developments in the nature surrounding us as well as in human life itself. This old Chinese thought system puts the earth in the middle and refers the remaining 4 elements onto two rectangular axes…
Ba Duan Jin (8 Treasures or Eight pieces of Brocade) The 8 Brocades are one of the most popular Qigong sets. They form part of the Chinese cultural heritage. The Baduanjin routine consist of 8 exercises, which…
More on method and healing effects
More on types and styles
More on history and origin
8 Brocades Videos
The Biospirals Method was born after in depth study of Tai Chi Chuan and Chi Kung. Through a series of meditations, breathing exercises and sequences based on the spiralling movements of energy in nature. The Biospirals Method strengthens the vital energy thus bringing the mind and body to a state of natural harmony. The Method is mainly experiential and develops physical well-being as well as psychophysical, for spiritual growth. The Method is accessible to all ages and levels of physical ability…
Warming-up for Taijiquan, Qigong & Wushu Our set of exercises is inspired by common Wushu warming-up from the Sha family and warming-up/Jibengong exercises of Liu Yafei. Preparing for a Taijiquan, Wushu or Qigong lesson you should follow the principles of…
Taiji & Qigong Finger Exercises In both Taijiquan and Qigong, the ideal is to create an energy flow through the whole body. Concerning the limbs this would mean from the feet to the hands — ideally to the very tips of the fingers…
六字訣 Six Healing Sounds Qigong Liuzijue is one of the best medical Qigong system I studied in many decades of research, and is one of the few I have retained and still teach today, with amazing results. The Six Healing Sounds system has a long tradition and is based on the theory of Traditional Chinese Medicine. In his simplicity is able to confer balance, energy and wellbeing in just one set of practice. This form comes from prof. Wang Qiang (Shanghai University), who studied under Prof. Ma Litang, a world well known Qigong master and author of many books on the subject…
Six Healing Sounds Qigong Instructions plus easy to follow Videos This online series contains easy to follow videos of Qigong movements and exercises, accompanied by straightforward instructions. These movements are suitable for all ages and abilities to learn at home
Activating Upper & Lower Dan Tien – Instructions and Video
The theory which forms the basis of this first part assumes that attention, concentration and movement can activate and attract EMF (electromagnetic force) in points or areas of your body, and that – as the theory states – it is possible, by shifting your intention, to guide it through established pathways. The movement of intention (Yi) creates a wake of particles that can move through the tissues and liquids of your body.
Try Qigong! Try some of our qigong exercises.
Qigong for health All qigong practises are health giving as the various forms and routines are designed to work on specific acupoints and key meridians to regulate and balane the flow of the internal energetic system or Qi…
Seasonal Qigong
Qigong for Dementia
Qigong changed my life
5 Animal Qigong
Spiritual Qigong Use of the word 'Spiritual' may one to imagine some religious or meta-physical aspects being applied to the practice but in the case of Qigong this is not necessarily so…
Spiritual Qigong in China
Taoist Sexual Meditation
Medical Qigong – optimise the body's natural healing energies…
Chi Kung Healing

Qigong Healing Series
Qigong and healing Qigong, working with the Qi (life energy), is commonly known as furthering overall health. – However, its underlying idea of Yangsheng – nurturing of life force or short: care for life – does not automatically distinguish it from other systems of caring for health, movement methods or other forms of (therapeutic) breathing techniques…
Qigong Scientific Studies Scientific studies about the efficiency of Qigong face a double challenge. For one thing, the cultural background of Qigong leads to a specific view of the human condition, which in part conflicts with the Western view on the human body, which lies at the foundation of "modern" medical research. An additional problem is that scientific standard methods of medical research, which determine today's Qigong research, are to some extent unsuitable to capture typical aspects of Qigong, due to the Western image of medicine and its rootedness in a distinct research tradition.
Qigong studies – background and significance This part explains how Qigong studies refer to their subject Qigong (What is Qigong?). The most common kind of study is explained and its background and significance is explored…
Qigong and healing part 4 – Qigong research – meta-studies Apart from single test series (randomized controlled trials) Qigong research mainly consists of meta-studies and reviews. This text deals with their function and their typical findings. Contrary to what its name may indicate, meta-studies are not per se "better" studies than trial studies. The method behind meta-studies is to search data bases and …
Qigong and healing part 5 – The landscape of Qigong research The strictly practice-related approach of this kind of Wellness-Qigong research eclipses the theoretical problems; the contradictions mentioned above seem to be solved. – Regrettably, the opposite is true: The evidence produced in such a "practice-led" research cover the scientific dilemma, but do not contribute to its solution. Actually, with this research approach it does not matter at all, if one researches about Qigong or other methods (Yoga, Pilates, Zumba,…). The decision about the focus of the studies is neither related to a certain cognitive interest attached to the health method in question nor to the experimental design as such, but it is solely a question of taste or fashion…
Sources of medical research about Qigong and Healing The difficulty for all people interested in Qigong research is that with Qigong being a exercise system aimed at overall health the articles are scattered over different research areas. The question thus is: Where to start? Research conducted at university institutes is regularly published in respective scientific or professional journals, which differ in scope and importance from country to country…
Assessment of Publications on Qigong and Healing Some key points for the assessment of publications on Qigong and healing: What are possible clues for the assessment of a publication? Is a scientist a Qigong expert? Is a Qigong expert who really gets into the details of the art – i.e. "researches" as part of his work – a scientist?
Overview Qigong Studies As pointed out above, until now there is NOT any conclusive evidence whatsoever, that Qigong – irrespective of the sets and methods trained – has any tendency to heal certain diseases or illnesses. It is also NOT scientifically proven that any health effects of Qigong are in some kind deeper, more powerful or in some other way more effective than any other movement related activity as e.g. conventional health gymnastics or other Western or Eastern sports – modern or traditional…
Qigong & Cancer Healing I have been a practitioner and teacher of Qigong (Yangsheng) for many years. In the scheme of things I am reasonably well qualified and have a great deal of experience. For the past few years I have been teaching Qigong professionally to cancer patients at a Maggie's Cancer Care Centre. I can tell you categorically that I do not teach Qigong to cancer patients in order to cure their cancer. Claims of curing cancer with Qigong are not only bold but dangerous and irresponsible. They prey on the vulnerable and desperate. Even the more well known 'cancer curing' Qigong methods like the Gui Lin Walking Qigong has no real scientific basis for claim…
Qigong Influence on own Cancer I was initially diagnosed with prostate cancer with metastasis in the spine 4 years ago in early 2014. At this point, I was completely unaware of the existence of qigong. The following year was spent in and out of hospital. Progress of the cancer was duly halted thanks to medication and numerous radiotherapy sessions. However, some damage to the spine cannot be reversed by medical treatment. I truly believe that qigong has saved my life so far…
GAINING POST CHEMO STRENGTH THROUGH QI GONG On June 30th 2012 I was diagnosed with a squamous cell carcinoma on the oesophagus – considered at the time to be terminal. Now in my third year as a student in this class I can report that I could not have made a better decision…
Personal experience with Qigong and cancer My name is Simone and I was diagnosed with CUP-syndrome in 2012 and with breast cancer with a genetic mutation in 2015. In convalescent care, a made my first contact with Qigong and I realised that it is very good for me. For in Qigong one learns to concentrate on one's body and to be mindful, one begins to occupy oneself with one's body again and to listen inwardly, what it wants to say to me…
Glossary
Our glossary contains definitions of the key terms in the subject area of Chinese Internal (movement) Arts (CIA) – Taijiquan, Qigong, Wushu, Traditional Chinese Medicine (TCM), Chinese philosophy (Daoism, Confucianism), Chinese Calligraphy and Feng Shui…
Ba Duan Jin The 8 Brocades (Chinese: 八段錦, pinyin: Ba duan jin, pronunciation) are also called 8 Treasures or Eight pieces of Brocade. The 8 Brocades are one of the most popular Qigong sets. They form part of the Chinese cultural heritage. The Baduanjin routine consist of 8 exercises, which coordinate body (movement), mind (imagination and focus) and breath…
Dantian A Dantian (Chinese: 丹田, pinyin: dāntián, Wade-Giles: tan-t'ien) is a centre of Qi (life energy). The Dantian are central points of reference in Qigong, Neigong, Taoyin (Daoist Yoga), internal martial arts and Traditional Chinese Medicine. Depending on the art and the focus of the specific exercise, breathing techniques and/or awareness are directed to one of the Dantian. There are three main Dantian…
5 Elements The five elements or 5 phases (Chinese: 五行 (Video Calligraphy Wu Xing), pinyin: wǔxíng, Wade-Giles: wu3 hsing2) – wood, fire, earth, metal and water – are a structural concept of Chinese thought. Their interaction and mutual influence on each other are – apart from the Yin/Yang dualism – the central pattern of interpretation of Chinese philosophy…
Push Hands Tui Shou (Chinese: 推手, pinyin tuī shǒu; Wade-Giles: t'ui shou, pronuciation: soundfile), also called Push Hands or Pushing Hands is a two-person training routine, especially in Taijiquan but also in other internal martial arts…
Qi (modernized Chinese: 气, traditional Chinese: 氣, pinyin: qì, Wade-Giles Ch'i) is the Chinese term for (life) energy, which is part of everything. It is present in the "10.000 things" as well as in living beings, in which it is associated with breath and bodily functions. As a traditional notion reshaped by Daoist thought, Qi is believed both to be able to create and to destroy and is thus the central conception to underpin the teaching of healing and fighting, i.e. of Traditional Chinese Medicine, Qigong and Chinese (internal) martial arts…
Qigong or Chi Kung (simplified Chinese 气功, traditional Chinese 氣功, pinyin: qìgōng; Wade-Giles: chi gong) is an umbrella term for Chinese health exercises, which aim to coordinate body, breath and mind in order to improve the flexibility of the body, the relaxation in and through movement and the overall attentiveness and mindfulness of the practitioner. It is used for preventive as well as therapeutic purposes…
San Bao (traditional Chinese: 三寶, simplified Chinese: 三宝, pinyin: sānbǎo, Wade-Giles: san-pao) means "Three Treasures". In Qigong and Traditional Chinese Medicine, the expression refers to Jing (essence), Qi (life energy) and Shen (spirit)…
Taijiquan, T'ai Chi Ch'uan and Taiji Quan. (traditional Chinese: 太極拳, modernized Chinese: 太极拳, pinyin: tàijíquán, Wade-Giles: t'ai chi ch'üan) is a Chinese internal martial art. It is commonly translated as Highest / Ultimate Fist or Supreme Ultimate Boxing and often simply referred to as "Taiji" or "Tai Chi"…
Yangsheng (traditional Chinese: 養生, modernized Chinese: 养生, pinyin: yǎngshēng, Wade-Giles: yang sheng) means "care for life" or "nourishing life force". Yangsheng practices aim to further long living and staying young. They comprise corporeal and breathing exercises as well as teachings on meditation…