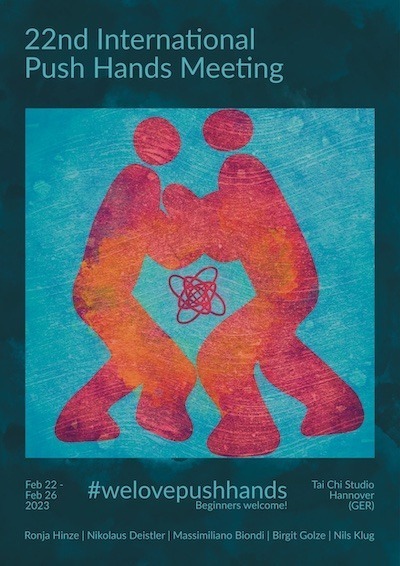 Meeting with Birgit today – developing some ideas for the update of the International Push Hands Meeting's beginners' workshop.
📆 Save the date: The next International Push Hands Meeting – its 22nd edition – will take place from
February 22 to February 26 2023.
🙋 We are looking forward to see new and familiar faces from all over Europe and beyond! Beginners are welcome!
👀 Watch this space: We will be announcing the program and teachers shortly.
⭐️ Don't forget: At the Gala on Saturday, we will also be celebrating 30 years of Tai Chi Studio! We are already a bit excited – what will happen?! Preparations are soon taking off!