Push Hands Workshop "Situations and possibilities – Expand your Push Hands toolbox!"
Situations and possibilities – Expand your Push Hands toolbox! is the topic of Maike's push hands workshops during the 21st International Push Hands Meeting taking place 4th-8th of May 2022.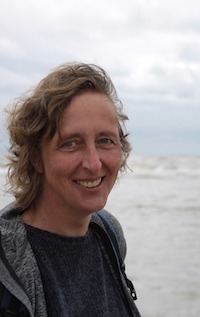 I love push hands as a non-verbal communication during which I get to know and to understand myself and my partner.
Competition and wrestling around is also fun. In these cases we try to create a situation which serves our own goals to end the interaction as fast as possible with our victory.
In Push Hands, I want to interact with my partner without self-interest, trying to listen, to understand what is happening, to be able to shape the situation. Therefore, it is of particular interest to experience which range of possibilities a given situation offers and which necessities it entails, so that I can differentiate my (re)actions.
In Push Hands, we often experience recurring situations, in which we only manage to save us with a more or less powerful push or in which end up being pushed around without really understanding, what happened, let alone how we could have reacted differently.
In my workshop, I would like to create a space with a secure setting where we can experience these kind of situations to understand them, to discover possibilities to shape them differently, so that we will be able to answer with a range of options. – The aim is not to only use one crude instrument, but to be able to switch the big pipe wrench with flat pliers, pincers, round-nosed pliers – or even only a little oil.
On our first day, we will start from the Peng-(expanding) quality. On Sunday, we will probably add some Lü(Pulling)-situations after some repetition and reflexion, following the development of the workshop situation.
Maike Duarte de Oliveira
has been practicing Yang Style Tai Chi for over 30 years. Among her teachers are Michael Dackau, Christel Proksch and Daniel Grolle as well as Wilhelm Mertens for the last 15 years. She took part in the… Continue reading and more information on the event…